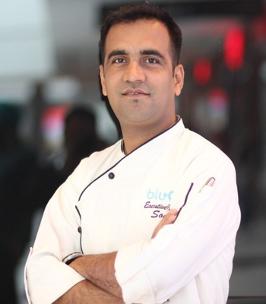 Chef Som Sharma is a Young, Crazy & Passionate Chef, and Who Showed His Passion for Cooking from an Early Age & Till This Day Continuously Researching to Bring & Present His Own Style Fusion Recipes.

Chef Som is based in Chandigarh (India). & raised in Himachal Pradesh-A Lands of Gods.

Chef Som followed his Dream of Inducing a Fusion of Modern Indian Cuisine & Presented So many of his Style Dishes.

Chef Som is now working towards his another Passion of getting his regional Himachali Cuisine to the true food lovers; Chef Som will be shortly publishing His own Recipe Book on Untouched Himachali Cuisine.

If you want a Fusion & Twist in your Regular Foodie life, here is the way which is just a few steps Away…..